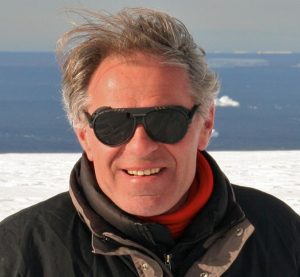 To date I have worked for 40 years for the successive organisations providing logistical support to French polar research. For the major part of my career, I have been an employee of CNRS (the French National Centre for Scientific Research) seconded to IPEV (The Paul-Emile Victor French Polar Institute), which is the French organisation for provision of support to French scientific research in polar environments. Each year and each austral summer has brought as many new, previously unencountered challenges requiring continual re-assessment, testing of new methods and seeking to improve existing systems and technologies.
­
Mechanical Engineer by training, I joined the permanent staff of the French polar Expeditions (EPF) following a wintering in Dumont d'Urville (a stay of 15 months from 1979 to 1981) and from that time have worked in-field each austral summer to manage technical and logistics activities, an accumulated total of some 15 years in stays in Antarctica. In 1985 I was made technical manager of Dumont d'Urville and subsequently I became responsible for all French logistics in Antarctica. I have carried out this activity on behalf of IPEV since 1991, in addition to the responsibility of the Concordia project and then the task of implementing a reliable system of transport from the coast to the site of the new Concordia station (the traverse). To date I have taken part in 40 of the 74 both scientific and logistic convoys organised since 1993.
­
I have had the opportunity of being entrusted with several rewarding technical projects and to been able to complete them with the support of a team of colleagues which has grown progressively to 7 permanent staff at IPEV head office and 70 contractual personnel in the field covering all technical and logistic areas.
­
My competence has developed and diversified on several planes, in particular: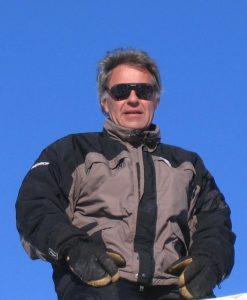 Management of the department responsible for French logistics and infrastructure and the conduct of annual summer campaigns in Antarctica

.
Research into original technical solutions to successfully undertake the renovation and annual maintenance of the Dumont d'Urville

wintering station on the

Terre Adélie

coast

,
Installation of fossil fuel energy plants and energy saving systems related to use of renewable energies
The design and construction of atypical buildings adapted to the Antarctic environment.
Responsibility for management of the Concordia project, consisting of the design, construction and monitoring of this new continental station on the high Antarctic plateau.

Project in cooperation with Italy and implemented under just-in-time logistics.
Logistics support to the deep ice core drilling project – 3200m – undertaken from 1998 to 2003, from which ice cores were extracted reconstituting climate change over the past 800,000 years,
­
With this skill, I have established myself as a Consulting Engineer since my retirement from the civil service and I can bring my knowledge to any French or foreign organization, public or industrial, wishing to start or perfect an activity, a skill in difficult and remote areas of which the polar zones are the symbol.